Copywriting is a skill that's becoming more and more sought after and it's only going to become more prevalent in this day and age. Think about it, when you want to sell your brand to prospects it all comes down to the advertising. How you present what you're offering makes all the difference, after all, you're selling your prospects a better version of themselves. This is where copywriting comes into play.
Great copy will create awareness, gain trust and convert readers into customers. However, if it feels like you're reading, you've done it wrong. Killer copy speaks directly to your audience in a language they understand. So if you don't understand the product, the audience, and what motivates them, then you've got a lot of studying to do.
Here are 6 reasons why killer copywriting is important for your brand
Copywriting builds your brand image
Because of its wide-reaching influence, it's a no-brainer that email is the top way to reach out to the general public. Copywriting is usually your business's first point of contact with your audience, so it's critical that it's perfect. It reflects who you are as a business and the quality of products and services you offer. This is why first impressions matter and any mistakes, albeit small, will reflect poorly on your brand and detract value. So prioritise strong tone, grammar, and user experience.
It builds an emotional connection with your audience
Reaching out and understanding your audience's emotional needs and aspirations is an excellent way to tap into an emotional connection by being relatable and relevant. To truly know if you're the answer to their problem your audience will do some digging on you and want to find out what you're all about. This is where killer copy comes in to skillfully craft your brand story by touching on your prospects' angst, fears, hopes, and dreams by making them feel understood.
It brings out your brand's personality
Copywriting brings out your brand's voice and is your way of speaking to your customer. It's essentially a verbal version of your brand logo and colour palette. To build and maintain trust it's crucial to keep your tone of voice consistent across all copy, whether it's in advertisements, emails, blogs, web copy, or social posts. This allows your audience to feel more intimate with your brand and when they're ready, they will buy from you.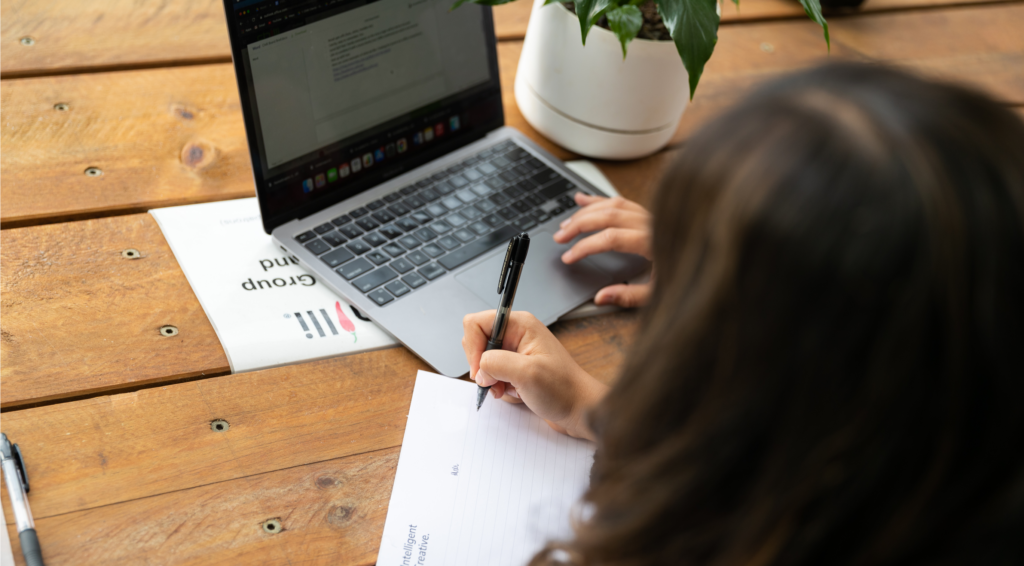 4. Copywriting distinguishes your brand from competitors
In a sea of competitors, your copy needs to make you stand out from everyone else. Your audience has a variety of options to choose from so they will compare you to your competitors to determine the best option for them.
The best way to distinguish yourself is to connect your audience's needs to the benefits of your product or service better than everyone else and fill any gaps in the market. You'll need to get into your prospect's mind to truly understand the psychology behind their purchase intentions and speak to them in a language they are familiar with.
5. Copywriting helps you rank higher on Google
As the virtual salesperson part of the role of copywriting is to get customers through the door, or in this case on your site. The best way to do this organically, without forking out for Google Ads, is to optimise your website's search ranking on Google through the use of high volume keywords – you essentially want your website to show on the first page of Google, preferably at the top. This is commonly known as search engine optimisation (SEO). This is achieved by seamlessly integrating keywords and phrases that your customers are searching for into your website copy and blogs.
6. It persuades readers to take action
Great copy is compelling and engaging. It speaks to the audience, engages them, and creates an emotional reaction such as amusement, anticipation, shock, and disbelief. These emotions are what keep a reader invested in the copy and leave an impact on them, eventually building a desire to respond to the call to action.
At the end of the day, your product is only as good as you sell it. So if you want to revamp your website copy and rank on the first page of Google, contact our friendly team of intelligent creatives today to see how we can help you!