In this day and age, the marketing umbrella has so many sub-categories. It can get you wondering how each element can drive different results for your business.
Email marketing has been around for years. The first marketing email was sent out in 1978, well before the era of the internet, generating sales of $13 million. Ever since the worldwide use of email has soared. By 2022 the number of worldwide email users is expected to reach 4.2 billion people.
It's clearly a very powerful tool, so if you have a business and you're not using it, then what are you waiting for?
What is email marketing?
Email marketing is simply the modern version of direct mailing, just without the time-consuming, money-draining, and pollution that comes with print. The goal of email marketing is to connect with your leads, eventually nurturing them and converting them into customers. It's an effective process that turns one-time buyers into loyal fans. In fact, 4 out of 5 marketers said they would rather give up social media over email marketing.
Of the close to 4.2 billion email users worldwide, 99% of us check them daily. And of all emails received, on average 19.8% are opened. This translates to an average ROI of 4400% for email marketing. So it's not surprising it's widely used amongst marketers.
With 59% of millennials and 67% of Gen Z using their smartphones to access emails, it's simply astonishing that almost 1 out of 5 email campaigns are not optimised for mobile devices.
What are the benefits?
It's by far the oldest form of digital marketing but it's proven to be the most reliable and profitable, for various reasons.
It's the top communication channel
Because of its wide-reaching influence, it's a no-brainer that email is the top way to reach out to the general public, especially with an average click-through rate of 11.3% across all industries.
Complete ownership of your list
Unlike social media platforms, you own your email account and therefore don't run the risk of having your subscribers and posts being suspended or deleted unexpectedly. And no one can take away your leads from you!
Email converts better
Email is the best way to sell online. Those who receive email marketing are 138% more likely to make a purchase online over those who do not receive an email. And marketers who segment campaigns experience a 760% increase in revenue.
So how do you go about email marketing?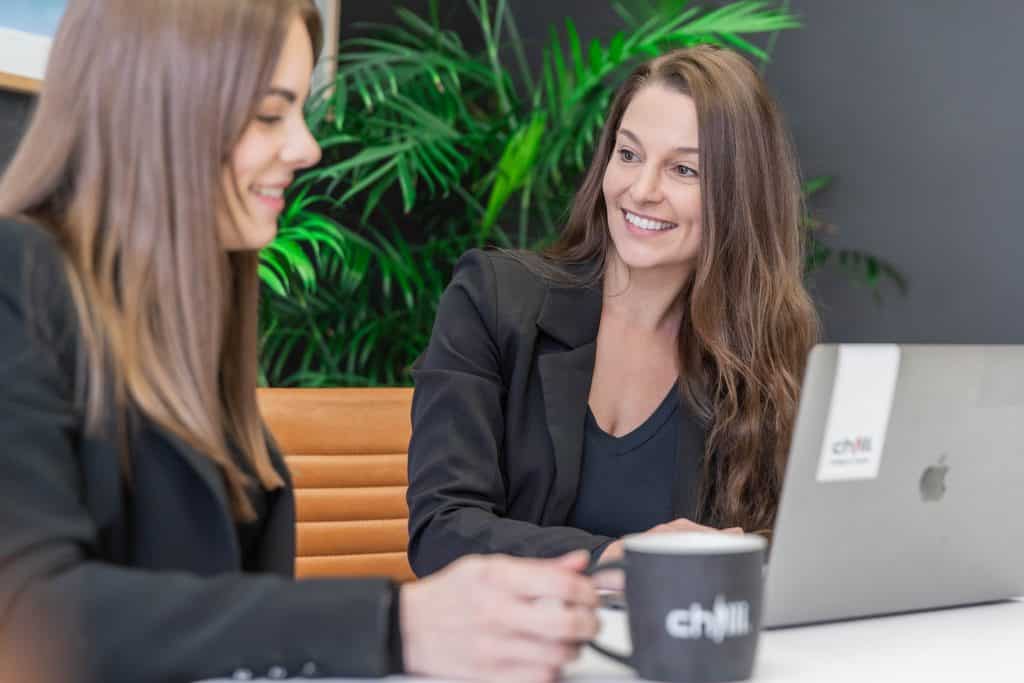 How to create the ideal email marketing strategy for your business?
It is vital to establish an email marketing strategy for your business right from the beginning – here's how.
Define your goals
You'll first need to determine what exactly you're aiming for. Common email marketing goals include; increasing brand visibility, increasing sales, acquiring new customers, building relationships with customers, increasing brand loyalty, and increasing website traffic.
It's essential to choose an objective and remain focused on the target as you can easily get sidetracked.
Build an organic email list
The easiest and most effective way to do this is to include a subscribe button on your web page. Never buy an email list. This will damage your reputation and you most likely won't be targeting the right people…it's just not worth it. Alternatively, you could offer gated content such as a free downloadable guide or access to a free trial or webinar.
Segment your email lists
Segmentation can extend the life of your email campaign and adds a touch of personalisation to your prospects. Parameters to consider with segmentation include; lifecycle stages of users, buying frequency, demographics (ie. gender, location, job title, age) as well as user behaviour and engagement.
This is a fundamental element to any email marketing strategy as it helps you understand your subscribers and how to target them.
Clean your email list
Regularly update your email list and remove those who have unsubscribed. Failure to do regular upkeep will result in a decrease in engagement levels; although, most email providers contain the option to automatically remove inactive subscribers.
Create captivating subject lines
This is the key factor when it comes to opening emails. The best subject lines get your prospect curious and wanting to know more. Including the recipient's name and your latest offers and discounts is a great way to go about it. Asking the recipient questions almost in a conversational manner is also far more engaging and the email is more likely to be opened.
Get the tone and timing right
Speak to your audience in their language. Especially in a way that resonates with them most, all whilst sticking to your brand voice. Be sure to add call-to-actions. As for timing, there's no concrete answer. The best way to figure this out is to test different times and check open rates.
Use an appealing design
The design of your email is such an important factor when it comes to driving conversions from your recipients. Elements to consider in your design include:
A vertical layout
Adequate white space
Short sentences and paragraphs
A call-to-action (CTA) button that really stands out
Don't use too many images
Include all your contact details in the footer
Social media buttons
A/B test your emails
Email marketing is far from a set-and-forget strategy. It is crucial to test several factors of your email campaign to ensure you're getting the best results and ROI you possibly can. It is worth investing time to test several versions of your email's subject lines, design, and content in order to optimise your campaign. A/B testing allows you to determine which template renders the best results. You can measure the success of your templates by tracking open rates, click-through rates and bounce rates.
Schedule your emails
It's a great idea to schedule your emails in your campaign so that you don't miss any. This way you can focus on connecting with your customers. Your schedule should predetermine the timing and frequency of the emails. Some of the best email marketing tools include HubSpot, Mailchimp and Sendinblue.
Optimise your emails for mobile devices
With most of us checking our emails on the go, it's essential that your emails are optimised for mobiles. There's nothing more frustrating than opening an email only to see half of an image on your screen. It makes you not want to bother with the rest of the email especially in a time where attention spans are diminishing. A couple of tips to optimise your emails for mobile include, resizing your images as per screen size, breaking up your text, increasing the size of your links and using a suitable sized CTA button, just to name a few.
Make it easy for people to unsubscribe
Always allow recipients to unsubscribe easily. Not only will this protect your brand's credibility but it will avoid recipient's marking your mail as spam and messing with your analytics.
Start growing your business today!

If you're ready to take the next step and start your email marketing campaign, contact our intelligent creative team on the Sunshine Coast to get started.