Your website is essentially the face of your business in today's digital world. Making a great first impression with stand-out web design and development is critical.
While it's tempting to think the hard work is done one your website is built, an effective and user-friendly website is constantly reviewed and updated to ensure you're getting the best results.
Not sure what to look for? Here are 10 easy ways to improve your website.
Know your visitors' needs
It's vital you know your website's target audience and understand what they need. Having a clear picture of this person in your mind will streamline your thinking when reviewing the user experience of your website, and will help you create content that resonates with them.
Meet their needs quickly
Once you know what your audience needs from you, make sure they can find it on your website – and fast! If visitors can't quickly see how you can help them, they will go elsewhere. The quicker they know you have the answer they're looking for, the better.
Cater to skim-readers
Research shows that people scan pages in an 'F pattern' – paying most attention to information at the top and down the left-hand side of the page. Visitors also tend to read less as they move downwards. Make sure the most important information you want visitors to notice is in these 'F pattern' locations.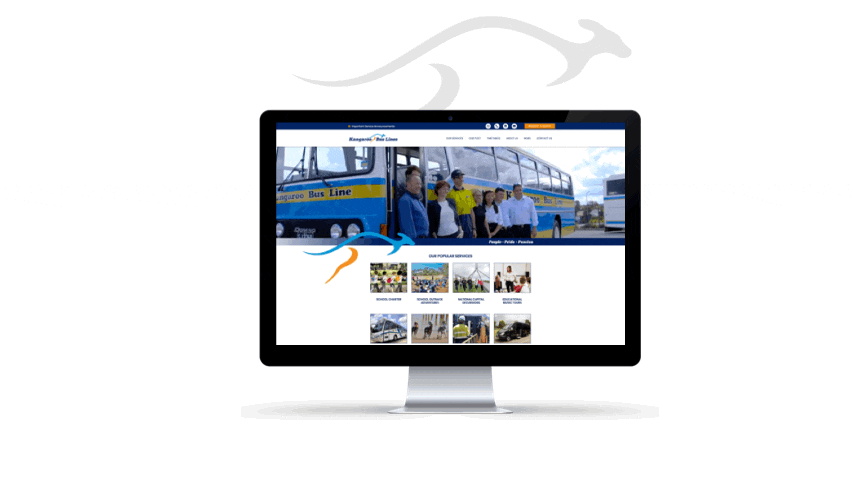 Include a call to action
What do you want your visitors to do next? Whether it's signing up to your newsletter, following you on social media or getting in contact, be sure to tell them! A clear call to action will drive your visitors where you need them to go.
Have an About Us page
People engage with businesses they trust. To build trust with your target audience, first, they need to know and like your business. An effective About Us page can bridge the gap between simply knowing of your brand, and really trusting you.
Bring testimonials onto your homepage
If you are hiding great feedback on a testimonials page, you are missing an opportunity! Try including it throughout your site instead, especially on your home page. It quickly builds trust in your brand if visitors see someone like them who had a positive experience with you.
Make contact information prominent
Once you have captured your audience's interest, make sure they can reach out to you easily! Try a contact form rather than an email address, especially if you want to collect data such as an email address from your visitors. Contact forms are often more user-friendly, as clicking an email address may open a default email program rather than the visitor's account.
Keep content up to date
If your website contains seasonal information, don't keep it up too long. Having Christmas specials still up in March may seem careless – and this is not how you want your brand to come across! Make sure content is refreshed to keep regular users interested and to add value to their visit.
Break up text-heavy areas
As the saying goes, a picture paints a thousand words. If your website is wordy, why not let some images and video do the talking? It will break up large blocks of text, making your site visually more pleasing. Well-chosen imagery can complement and enhance your brand message.
Check it's mobile-friendly
More and more people are browsing on the go, so it's crucial that your website reads well on mobile devices like phones and tablets. Lengthy titles or chunks of text that look fine on a computer may feel cluttered when viewed on a phone. Make your visitors' experience a great one no matter how they access your site.
Need help getting your website looking its best? Get in touch with the Chilli team today!