One of the most important marketing elements in any brand is graphic design. It's an effective and aesthetically pleasing way to communicate ideas and messages. Especially since 40% of people respond better to visual information than text-only. But as with anything, to truly send out your message effectively, you need to do it in a way that resonates with your audience and is relevant to the times.
So let's explore current graphic design trends.
1. Muted colours
Muted colours are colours that have been dulled by lowering the saturation, they are the opposite of bright and vivid. They give off a feeling of being natural, organic and can even bring up nostalgia. These colours are a popular trend used across health and wellness brands. Orange and teals bring a sense of warmth and positivity, giving respite to those working in front of a screen all day.
2. Simple data visualisation
We are all visual creatures by nature, living in an age where we need to process enormous amounts of data. Data visualisation simplifies this so we can easily digest large sets of information, making communication far more effective.
3. Geometric Shapes
Geometric shapes are the perfect element to incorporate to produce a sense of control and order. These shapes are a perfect combination to stand out when used with the muted colours that were mentioned earlier. Geometric shapes are a complete change from the abstract shapes that were on-trend last year.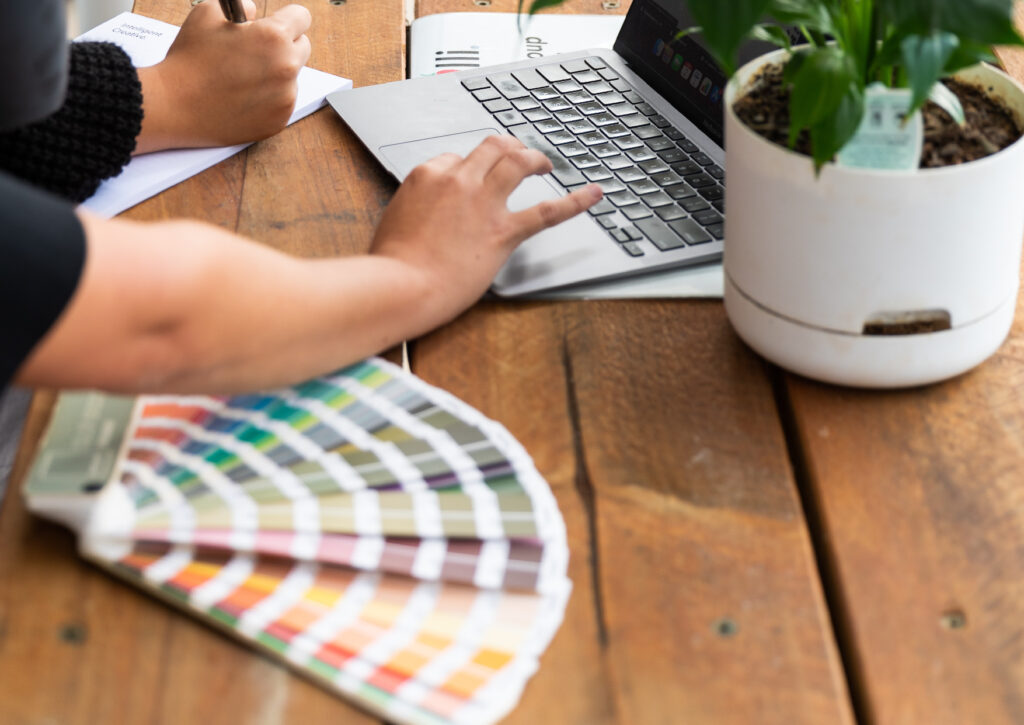 4. Flat Icons and Illustrations
Illustrations and flat icons have become more and more prevalent across websites, social posts and videos. As the saying goes, a picture (or in this case an icon) can convey a thousand words. They're far more engaging and can communicate a lot of meaning in less space, which is critical in an age of shorter attention spans.
5. Classic Serif Fonts
The oldest font that's still in use today is the classic serif. This font dates back to early Roman times and brings feelings of trust, familiarity, class, and elegance with it. This is widely used in the marketing collateral of financial services companies to get the prospect to trust.
6. Social Media Slide Decks
Illustrated slide decks appear to be favoured by the Instagram and LinkedIn algorithms as opposed to a single image. They're a great way to convey a message that won't quite get across in a single illustration. This form of graphic design has been quite heavily employed by social justice, political and wellness accounts across all social platforms.
7. Text Heavy Videos
With a global pandemic affecting everyone's ability to congregate, this has affected video production. This is why text-heavy videos have become increasingly favoured as they can be produced in a fraction of the time. Heavily texted videos encompass people with hearing impairments and account for people watching videos on the bus without the need for earphones!

If you feel inspired by these trends or want to update your brand graphics, get in contact with our friendly creative intelligent team today!